Hello Yellow Day
To celebrate World Mental Health Day we will be holding our annual Hello Yellow Day on Friday 9th October.
Our themes this year are resilience, calmness and exercise.  Will will be looking closely at  Agent Resilient, Agent Mindful and Agent Kinetic.
During the day the children will engage activities such as a special assembly, mindfulness, creating a wellbeing shield, cross country and orienteering.
The children need to come in their PE kit and may wear something yellow if they like but this is not essential.
Wellbeing Agents
Welcome to the launch of the Wellbeing Agents.  The children have designed and developed four Wellbeing Agents to spread the message of the importance of a healthy mind and body. The Wellbeing Agents and The Learning Agents support the children with becoming Super Social Learners. Click here to watch 'The Story of the Wellbeing Champs'.
Social Learners:
Story of the Wellbeing Champs:
https://drive.google.com/file/d/16MEUwppdUiH90zMHcm49Q-9kS0wCidBP/view
Hello Yellow Day
October 10th is World Mental Health Day. To support children and young people's mental health on World Mental Health Day, we are holding a Hello Yellow Day in school. To start the day we are promoting  excercise through a 'fencing' demonstration. Throughout the day classes will be learning more about the Wellbeing Agents and creating their very own positive message bookmark.  You can support your children by asking them to tell you all about something they enjoyed today.
Choose Respect
This week is anti-bullying week. We have been talking about choices and what respect means.
'Respect is thinking about someone's feelings, wishes or rights'.  We are encouraging children to choose to be a good 'Upstander' and uphold the school's Rights and Responsibilities.
To promote anti-bullying The Dragons Apprentice Team are selling blue wristbands for £1 at the front reception. All money raised is going to their chosen charity. The children who still have a wristband from last year are encouraged to wear their wristbands this week stand up to bullying!
Wormley National Wellbeing Award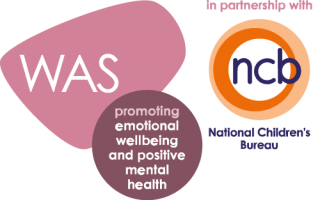 Wormley is continuing to work towards the achievement of the Well-being Award for Schools. You may have noticed some of the things we have been doing in school to promote positive emotional wellbeing and good mental health.  Here are a lucky 13 below:
Daily Mile: Most days the children walk/run for 15mins to try and cover a mile a day.
Daily Check-in: Children can indicate to their teachers throughout the day how they are feeling and if they need support with something
Mindfulness: The children have dedicated time for personal reflection and stillness
Enrichment days: These are dedicated days to wellbeing and mental health such as #HelloYellow Day. All day the children participate in activities to learn how to be healthy.
Rights and Responsibilities: We choose to have rights and responsibilities instead of rules. At Wormley everyone has the right to be safe and healthy; to play & learn; to be respected and to be treated equally.
Nurture groups: Children who need additional emotional support
Manta Rays: Lunch time nurture support
Advocates: Children have adults available to support them throughout the day
Calm spaces: Throughout the school the children have designated spaces equipped with personalised resources where they can calm down or take some time to relax.
Social Learning Agenda: Wormley school is working with Equipping Kids (formerly the Centre of Excellence for Social Learning) to develop the children and adults as effective social learners.
Forest school: For whole classes and small groups to build confidence and a connection with nature
Nurture Garden: A small playground for invited children to play confidently and makes friends
Collective worship: Daily opportunities for the children to reflect and develop their spirituality based on the aims of the school and Christian values identified by St Albans Diocesan