Parent esafety Newsletter
Here is the Spring edition of the  esafety newsletter for parents . With children spending more time online than ever, there has never been a more important time to have guidance how to keep our children safe.
esafety-newsletter-parent-spr-2021 V1
or paste this into your browser https://wormleyprimary.co.uk/resourcesforparents/ 
New Remote Learning Page
Check out our new Remote Learning section of the website for quick access to the websites and learning resources most used by the children.
Feeling Good Week: Express Yourself
The last week of this half term is Feeling Good Week (Feb 8-12). This year's theme is Express Yourself. To give everyone a chance to focus on improving their wellbeing, we are having a rest from the traditional curriculum and focusing on activities designed to make us feel better.
Why are we celebrating Feeling Good week? You might be aware that this week is national Children's Mental Health Week (Feb 1-7) . We usually celebrate this in the last week of this half term and it feels even more important to continue the tradition this year. https://www.youtube.com/watch?v=PEBURwEL9HM
We recognise that this half-term has been an immensely difficult time for our children, families and staff. So we thought it was a good idea that we get everyone thinking less about 'classwork', 'uploading and 'handing-in' but more about singing, creating and relaxing.
What will remote learning look like during Feeling Good Week?
For children learning from home there will be an activity grid posted on the Google Classroom/Tapestry on Monday 8th with a wide range of activities for children to engage in with. Some activities the children can do on their own but some are designed to be with others in the family. The children are welcome to engage with as many or as few activities as they wish- or you can manage. We think it is a good idea to keep practising phonics, reading and maths fluency so there will be short daily activities for these areas. As Tuesday 9th is Internet Safety Day, there will also be a few tasks that need to be completed on that day. I'm sure you will agree that online safety is one of the biggest influences on children's wellbeing!
What about the children attending school?
The children of critical workers who are attending school will also be engaging in similar activities with their teachers in school. The children can share their experiences on the weekly Google Meet.
Tell me more about Feeling Good Week!
The theme this year is to 'express yourself' in ways which make you feel good! Self-expression is about communicating your individuality. This can be through words, clothing and  hairstyle, or through art forms such as writing, drawing, music and dance. Self-expression can help you to showcase your true self – your story, your thoughts, feelings and emotions. The importance of this week is to FEEL GOOD! To organise our activities we are going to use the Five Ways to Wellbeing framework. The Five Ways to Wellbeing are simple and proven actions that can help us to find balance, build resilience and boost mental health and wellbeing.
Covid Update and Reminders
Thank you for your continuing support for home learning and procedures in school. The following messages effect families of critical workers or vulnerable children attending school. 
Reminders: 
Please do NOT send your child into school if anyone in your household has tested positive or is symptomatic

If your child is booked to attend school on any day, please let us know if they then do not attend school using attendance@wormleyprimary.co.uk
Testing for staff in school
The Department for Education has recently announced that it will start a programme of asymptomatic Covid-19 testing for all staff in primary schools. The aim is to identify  those who have Covid-19 virus without any symptoms so could be transmitting the virus unknowingly. The aim of this testing is to identify cases which would have previously gone undetected and, so, reduce the spread in schools.
Later this week, our staff will start self-testing twice a week using a lateral flow test. If anyone tests positive, we will ask close contacts to isolate at home, which could mean a bubble closing, until the result can be confirmed by a PCR test this may lead to some disruption. We will use emails to advise you of any such changes so please be alert to these communications. 
January Opening Plans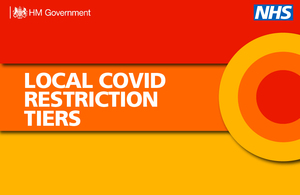 Dear parents and carers,
On 30 December 2020 the government announced that in order to help contain the community transmission of coronavirus (COVID-19), some restrictions to primary education settings are required in certain areas.
Wormley Church of England Primary School is in one of these areas due to high transmissions.
As a result, only vulnerable children and children of critical workers will be returning to school on Tuesday 5th January 2021. Families of vulnerable children will be contacted by staff to offer the children a place in school. If parents are critical workers, they will be able to request a place in school for their child/children via a Google form emailed to parents. In order to drive down infection rates and reduce risk, children should learn from home if it is possible.
Children learning from home will start for all other pupils from Tuesday 5th on Google Classroom or Tapestry (YN-Y1).
Please continue to check emails, school App and website for further information. If you believe you are not receiving emails please contact school.
Thank you for your continued support.